The Storied Imaginarium offers creative writing courses for the wicked, the damned, the curious, the wild and the strange.
In each of our courses, you will be supported in creating a suite of your own original short stories (or poems!) inspired by traditional tales from folklore, fairy tales, and mythology.
Guided by our experienced and passionate writers and teachers, you will read and discuss a range of traditional tales, alongside contemporary works that draw on those tales. Each tale is paired with a cultural or scientific concept to inspire your writing: anything from fatal fashion to mitochrondial DNA.
You will write your own original tales, and—within an intimate and supportive workshop setting—receive feedback on your work from the course facilitators, and the other people in your workshop group.
Image [header]: Poppy Mouth by Kim Myatt
"
I love working with Carina and

The Storied Imaginarium

. The courses are carefully crafted, a blend of creativity and academia that makes a perfect storm for writing thoughtful, smart speculative fiction. The class format supports constructive criticism that helps me analyze my strengths and weaknesses as a writer, while pushing me to expand my horizons and write outside my comfort zone. More than that, Carina has in-depth knowledge of the various markets for speculative short fiction which she uses to help us revise our work. I am positive that without

The Storied Imaginarium

, I would not have the publication credits I have today. I look forward to our next class together!

"



[Claire Eliza Bartlett, author of 'The Velvet Castles of the Night']
Image: Untitled work by Janie Olsen at The Storybook Studio.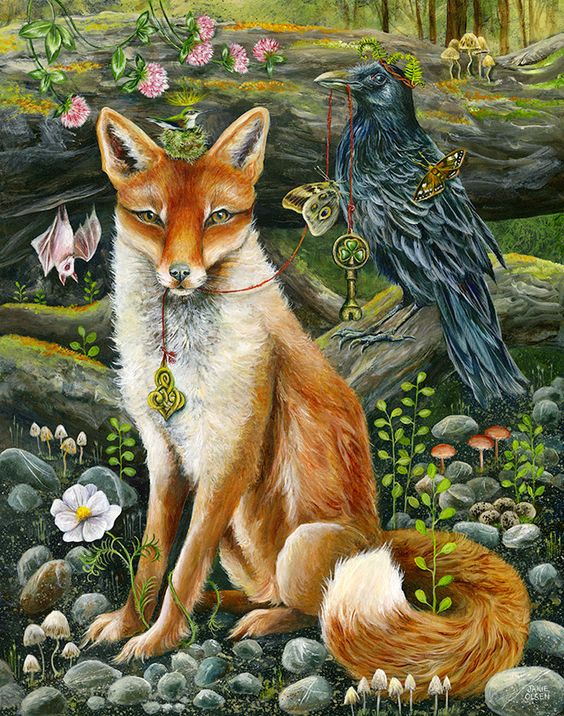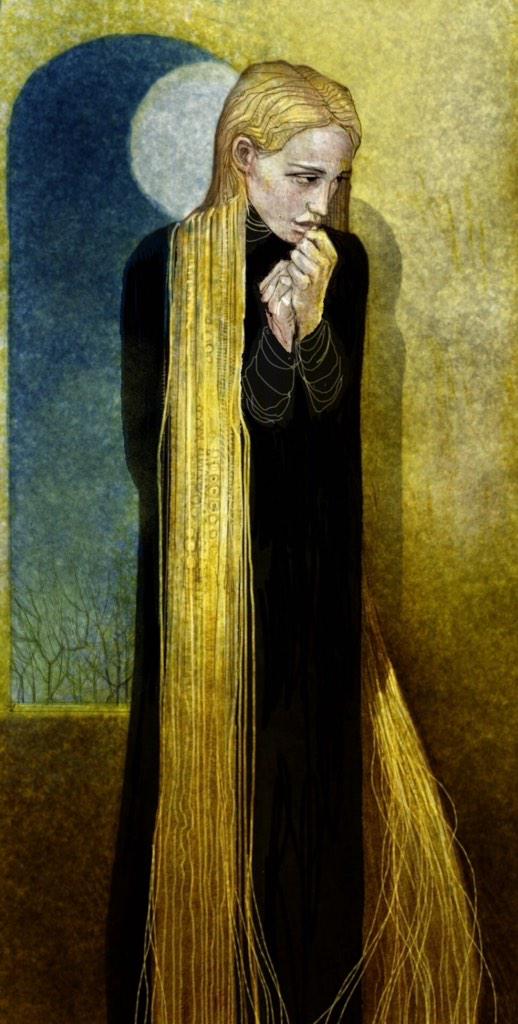 The Storied Imaginarium courses are designed and delivered by two passionate writers and teachers.
Carina M Bisset is a writer, poet, and educator working primarily in the fields of dark fiction and interstitial art. Her short fiction and poetry have been published in multiple journals and anthologies including Arterial Bloom, Hath No Fury, Gorgon: Stories of Emergence, Mythic Delirium, NonBinary Review, and the HWA Poetry Showcase Vol. V and VI. In addition, she has published essays in Birthing Monsters: Frankenstein's Cabinet of Curiosities and Cruelties and in the three-volume set American Myths, Legends, and Tall Tales: An Encyclopedia of American Folklore. She teaches online workshops at The Storied Imaginarium and she is a graduate of the Creative Writing MFA program at Stonecoast.
As an educator, Carina has taught at Pikes Peak Community College, Glendale Community College, and Arizona State University. She also participated in the Colorado Writing Project and works with educators to develop writing instruction in college and secondary school classrooms. She currently offers workshops focused on story generation at The Storied Imaginarium. Her fiction has been nominated for the Sundress Publications Best of the Net Award and was a finalist for the Ron L. Hubbard Writers of the Future Awards; her poetry has been nominated for the Pushcart Prize and the Sundress Publications Best of the Net Award; and she was awarded the 2016 HWA Scholarship from the Horror Writers Association.
Nike Sulway is a novelist, short story writer, researcher, and teacher who works across speculative and literary fiction. She has a PhD in Creative Writing from Griffith University and is a graduate of the Clarion South Writers Workshop. Her short fiction and poetry have been published in a range of journals, including Lightspeed, Shimmer, Interzone, Fantasy Magazine, Review of Australian Fiction, Meanjin, Liminality, Southerly, Verity La, Cordite Poetry Review and ASIM. She has also had works included in a range of anthologies, including The Best Science Fiction and Fantasy of the Year, vol. 10 (edited by Jonathan Strahan), The Year's Best Science Fiction & Fantasy (edited by Rich Horton),The Best of Shimmer, Letters to Tiptree, and Mythic Resonance.
As a novelist, she strays across speculative fiction and mainstream or literary fiction, though her works consistently focus on the role of magic and the imagination in ordinary and extraordinary lives (especially women's lives). Her novels include The Bone Flute, The True Green of Hope, Rupetta, and Dying in the First Person, as well as two children's books: What The Sky Knows (illustrated by Stella Danalis) and Winter's Tale (illustrated by Shauna O'Meara). Her books have been shortlisted for and won a range of awards, including the Queensland Premier's Literary Award, The Children's Book Council of Australia Awards, the Aurealis Awards, the Norma K Hemming Award, the Commonwealth Writers Prize (Best First Book), and the IAFA Crawford Memorial Award. Her novel, Rupetta—a novel about a queer automaton—was the first work by an Australian author to win the Tiptree Award (since renamed the Otherwise Award). Rupetta also won the Norma K Hemming Award, and was shortlisted for both an Aurealis Award and the IAFA Crawford Memorial Award.
Image: Rapunzel by Kevin Nichols III